Headquarters for SunTrust Bank's Memphis branch, 999 Shady Grove Road is a 155,000 square feet multi-tenant "Class A" office building. 999 Shady Grove Road consists of a full pass through lobby with polished granite flooring and six stories. Amenities include an exterior courtyard for daily tenant use, underground private parking garage, integrated card access security, and an ATM.
Suite Availability
Suite Number
Sq. Feet
Availability
300
13,718
Call for details
Property Flyer
View this property's informational flyer.
VIEW
COMMUNITY OVERVIEW
View this property's community page and other properties.
VIEW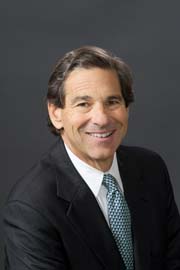 Property Details
Address
999 South Shady Grove Road, Memphis, TN
Total Square Feet
155,000
Property News
East Memphis' Poplar Avenue May Become Pedestrian-Friendly
December 02, 2016
The Commercial Appeal by Columnist Tonyaa Weathersbee For some time now, Mark Halperin has been watching people scamper across Shady Grove Road to get to Regalia shopping center for lunch or dinner. He's worried that one day, the cars may catch up to some of them. "…They're running across the street," Halperin, executive vice president […]
Loeb, Boyle, Highwoods Plan to Make Poplar More Pedestrian-Friendly
December 01, 2016
Memphis Business Journal By Meagan Nichols A pedestrian-friendly Poplar Avenue may seem like an oxymoron — or even an impossibility — but it won't be if a new business group has its way. Boyle Investment Co., Highwoods Properties Inc. and Loeb Properties Inc., which each own property along the Poplar Corridor, have teamed up to […]
Three Landlords Want to Create a More Walkable Poplar
December 01, 2016
One of the busiest commercial stretches of East Memphis will get the attention of three landlords who aim to improve walkability in the Poplar Corridor. Boyle Investment Co., Highwoods Properties Inc. and Loeb Properties Inc. announced Wednesday the formation of the Shady Grove/Ridgeway Business Owners Association. The new association will advocate for pedestrian and streetscape […]
Three CRE Firms Join to Improve Connectivity at Busy Poplar
December 01, 2016
The Daily News Three Memphis real estate companies with significant assets in the Poplar Avenue/Ridgeway Road area are making plans to improve connectivity and walkability there. Boyle Investment Co., Highwoods Properties Inc. and Loeb Properties Inc. are forming the Shady Grove/Ridgeway Business Owners Association (BOA), an advocacy organization focused on pedestrian/streetscape enhancements for the East […]
Boyle Signs Multiple Tenants at Ridgeway Center
August 10, 2015
NewSouth Capital Management, Inc., a longtime Boyle tenant, relocated from 1100 Ridgeway Loop to occupy 9,000 square feet of space on the fifth floor of 999 Shady Grove. NewSouth Capital, an investment advisory firm, and the company's co-founders, Trow Gillespie and Steve Morrow, have had a relationship with Boyle that began in the early 1970s. […]